Worse infections than coronavirus: The best post-apocalyptic fictions
19. 05. 2020
A deadly infection that leaves behind piles of dead bodies. That's the new virus called covid-19 that we've been fighting with for a while now. We don't want to downplay this global pandemic, but thanks to our favorite movies and series, we know it can always be worse. Those dead bodies could start biting! Just remember in what world Rick woke up from a few weeks coma of in the popular Walking Dead series. Deadly infections and living corpses have inspired many filmmakers. Let us remind you of the best movies, series and video games, thanks to which the current situation does not seem so scary! But you better put on a mask when reading, this article is full of deadly viruses … 😊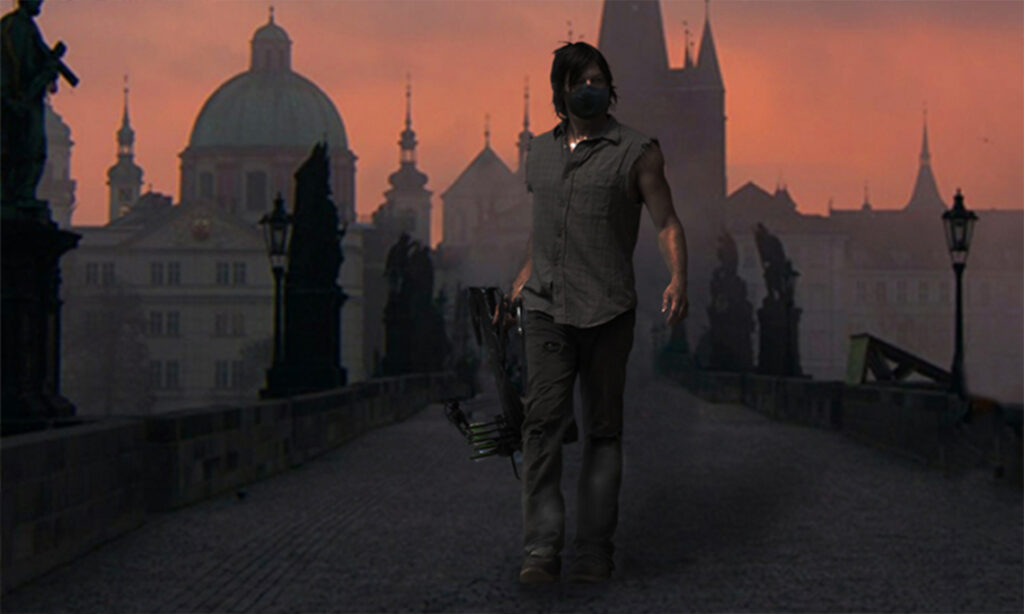 Popular zombies
Just one small bite and your ordinary life is over. Either you die and your body later turns into a limping, decaying monster, or you just mutate "a little" and kill your loved ones only when your new self controls you. When the whole world turns into bloodthirsty zombies in a few moments, which only a few survivors have managed to defend, you don't expect a happy ending at all. We probably have two more seasons to go before the end of the Walking Dead series, but whoever follows the original comic book along with the series already knows, watch out for the spoiler – that Rick Grimes is definitely not Brad Pitt. (Not just in appearance). We mean his character in the World War Z movie from 2013 – not only will he survive, but he will also find a quick solution of how to deal with the zombie infection. Unfortunately, Rick was not so lucky.
New Beggining
What does your life look like when you avoid a zombie-deadly infection? When you watch (play) Resident Evil and other similar movies, where the main purpose is to beat the heads of the mutants, you wonder what is the sense in living only for survival. In video games, we enjoy the eternal struggle, but in real life it probably wouldn't be like that at all. Try thrashing into a punching bag for a while and you will see that you don't have as much stamina as the heroes in the movies! And not at all an endless supply of ammunition. Whether it is possible to beat all the zombies to the last and repopulate a planet like Adam and Eve is a question, but nature will always find a way. After all, in Fallout, people dealt with both devastating nuclear explosions and the Mutant Leader and his army of virus-infected mutants! Hope simply dies last. Or with you.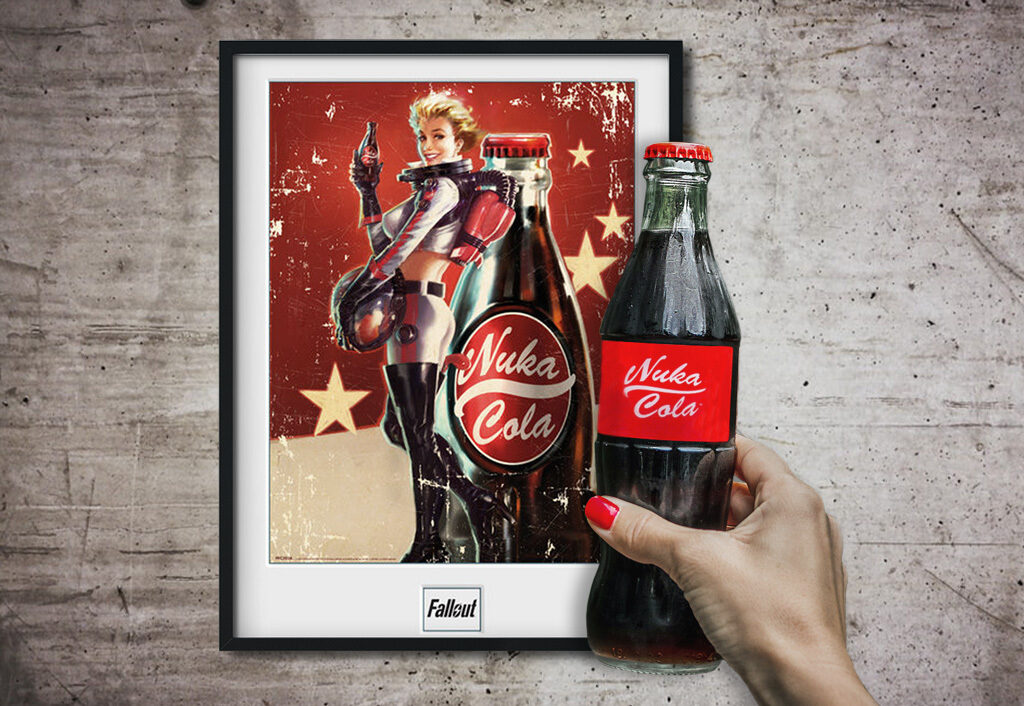 Apocalypse in practice
If you've always envied Mila Jovovich for trying out a zombie duel at Resident Evil with stuntmen, then maybe it's time to get a Play Station VR and buy a video game! Playing such games as Resident Evil 7 only on the screen is cool, but try it when mutants can literally jump on you from anywhere! (TIP: If you want to give a player with VR glasses a truly scary experience, watch their game on the screen and at the moment when they may feel that "the air is clean", lightly touch them on their shoulder. Believe that this gaming experience they just won't forget! 🙂
The best post-apocalyptic videogames
There are a lot of games where you can try to survive in a cruel world full of walking corpses , but not all are of the same quality. When The Last of Us was released in 2013, it was literally a revolution – a powerful story, great graphics at the time, excellent voice acting by Troy Baker (Joel), thanks to which you experience real emotions while playing. (Which of you did not shed a tear when Joel holds his dead daughter and slowly starts to understand that his child is really gone?) This year (perhaps at the end of May) we will finally see the continuation of this very successful video game. But if you want to play something now and you like zombies, then we recommend the following games: State of Decay 2, DayZ, The Walking Dead, Dying light, Dead Island: Riptide or Resident Evil 7 Biohazard. If you enjoy surviving games in general, then start playing Fallout 4, I Am Alive or Horizon: Zero Dawn. There are so many games to choose from!If you've been looking for some video games during your home quarantine, you've probably noticed that these games are among the top most played games these days. It really seems that we all need to "experience" even worse scenarios than our reality is today.
GO TO HORROR GAMING POSTERS COLLECTION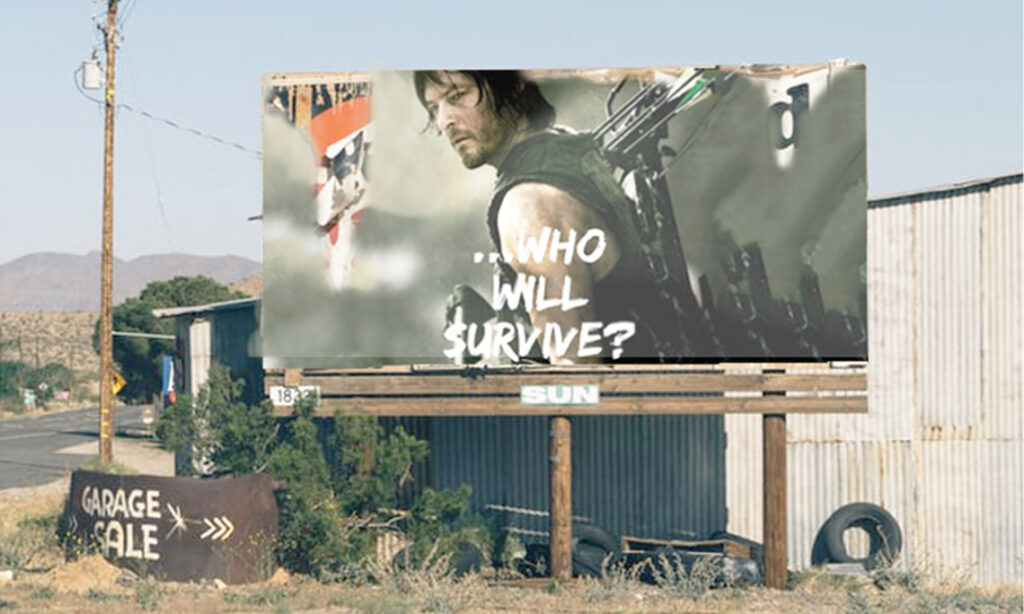 Humor – the only defense against coronavirus
While the zombie-virus sometimes only has a bullet in the brain, vaccination will suffice for the coronavirus. However, vaccine development is (despite what we saw in World War Z) a long process, so we have to accept that we will all have to follow strict hygiene regulations for some time to come. In the meantime, we can improve our immunity by being mentally well. As laughter heals, we have prepared for you our best collages, which we created at this difficult time for your amusement. If you like it, follow our instagram and have fun with us every day!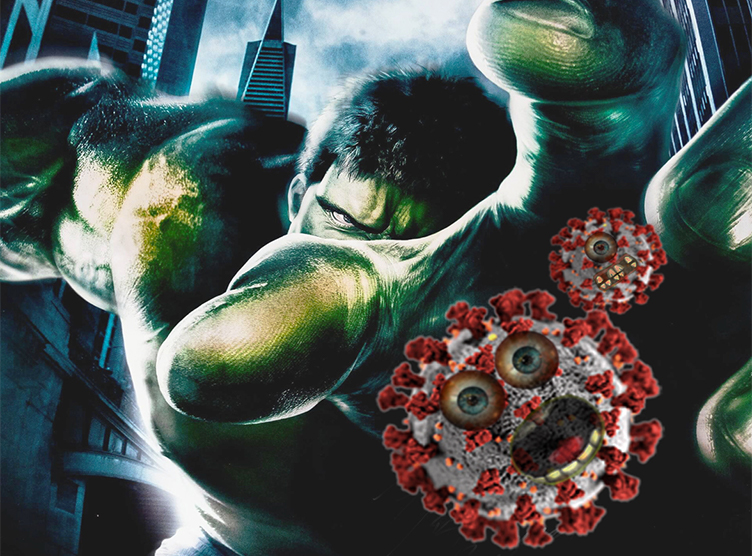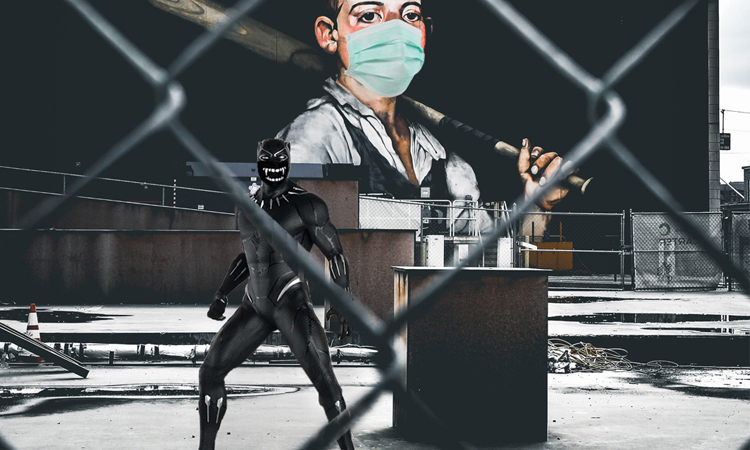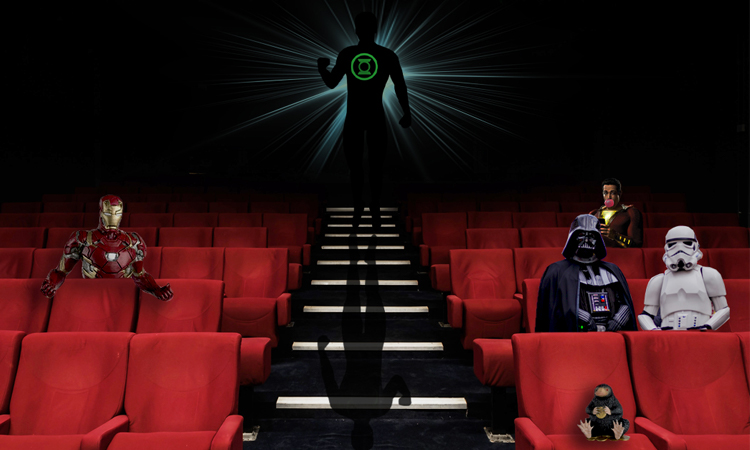 ---
---