TOP Christmas gifts – What to give to the fan in your life
04. 10. 2022
We all know it, the advent time is coming, Christmas is slowly approaching and we still can't figure out what to give to our loved ones. If you recognize yourself in this description, don't worry! We prepared some gift ideas for the fans in your life.

Let's start with the easiest present – a calendar. Not only can one use it to organize their time but it can also work as a beautiful decoration, on a table or on a wall. And what is better than having a calendar with a favorite movie, anime or band. Whether it's the classics like Harry Potter or Star Wars, or you're looking for something more specific like Pusheen or Peaky Blinders, everyone will choose from our collection.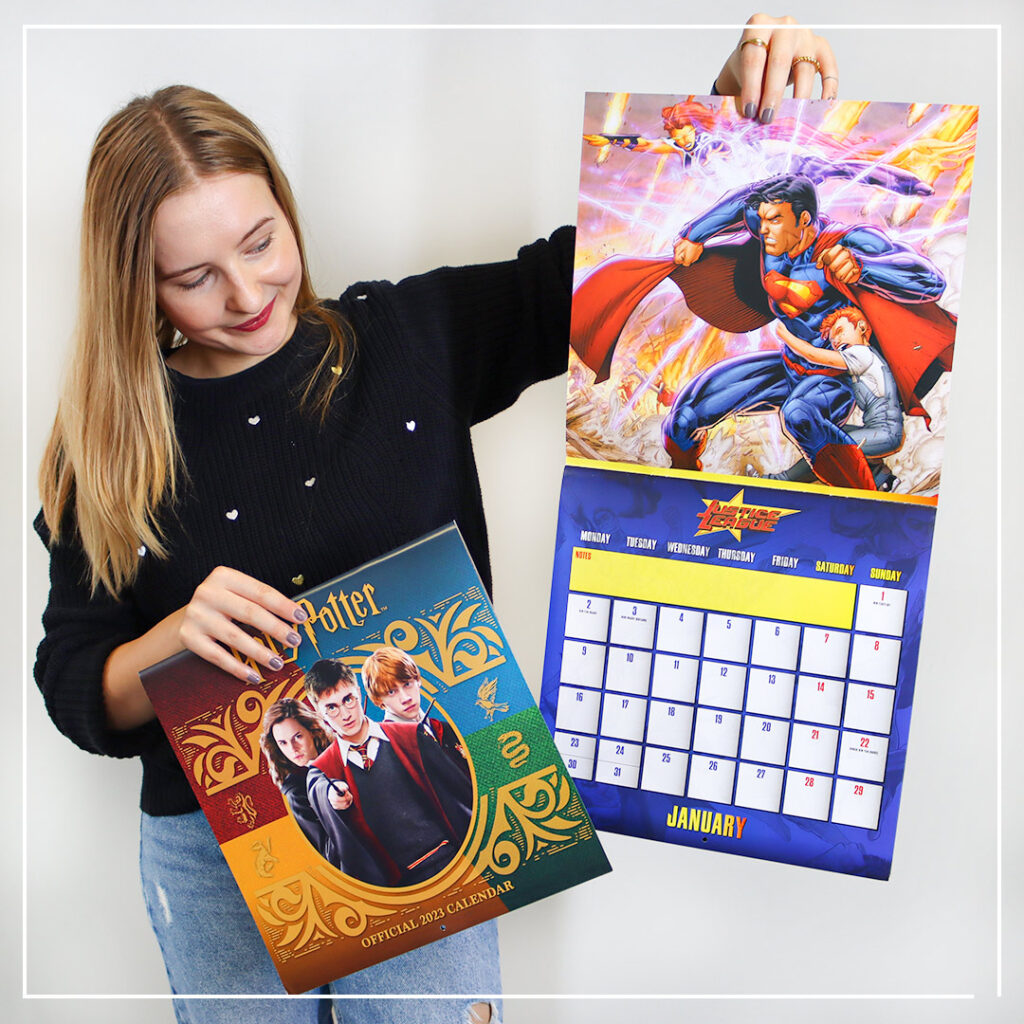 If you know that the person you are choosing a gift for wants to decorate their walls, you can pick a poster or an illustration. We have something for everyone. However, the selection doesn't end there! Now you have to decide, will you add lamination? And the colour of the frame? Or rather a wall mural? You can even choose canvas. It is only up to you and the person who will receive the gift. Do they like to move decorations? Give them a wall sticker, they can move it multiple times and it won't damage the wall. We believe, that this gift will bring a lot of joy.
It is also possible that the person you are picking a gift for likes to make their own decoration. Then look no further, a puzzle is just for you. Not only will you gift hours of fun but after finishing it, they can frame it and hang the final product on a wall. For an extra challenge, pick a puzzle with as many pieces and as little colours possible.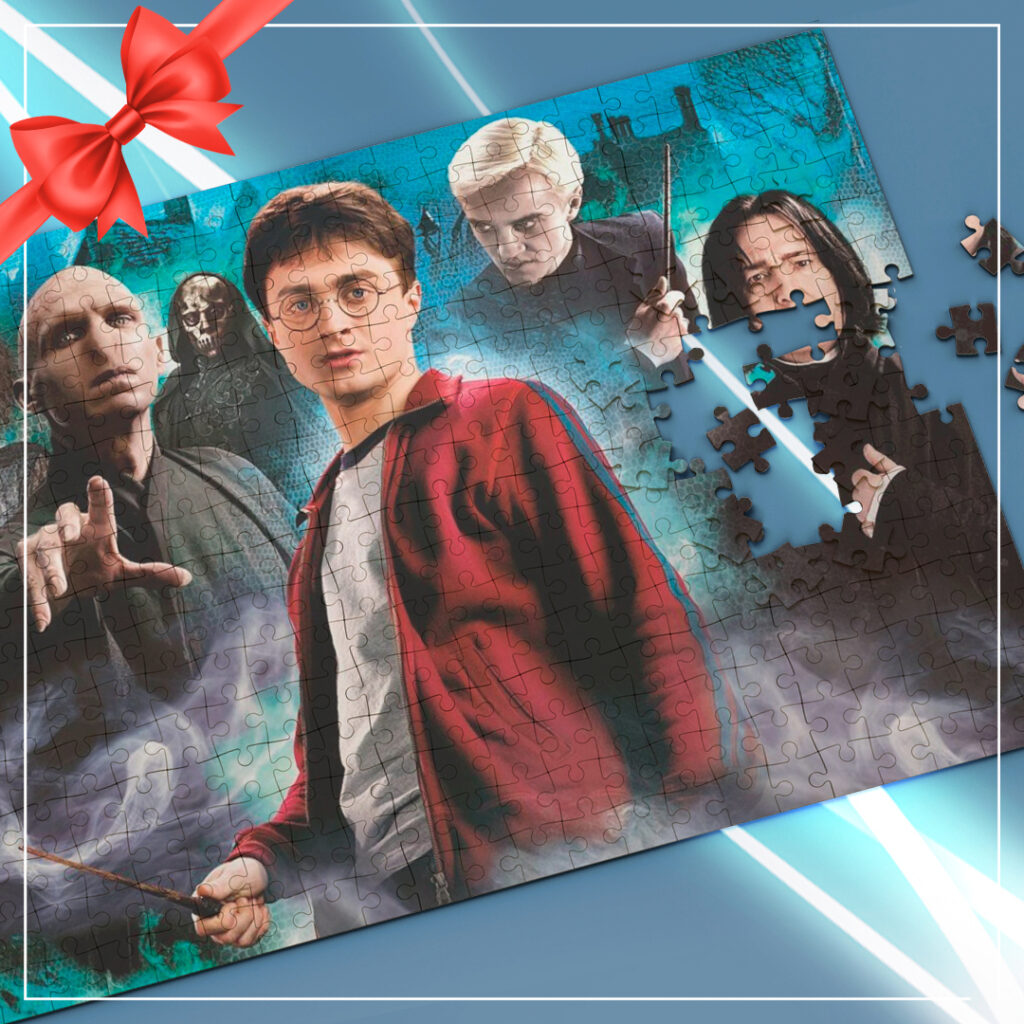 For older fans with their own apartment, we have a lot of home accessories. From now on, they can have a clock with Superman, Pikachu blanket and Hedwig pillow on the bed or a doormat with the motif of Friends. Home accessories are not only for adults, get a Minecraft pillow or Peppa Pig bedding for your child. There are no limits to decoration.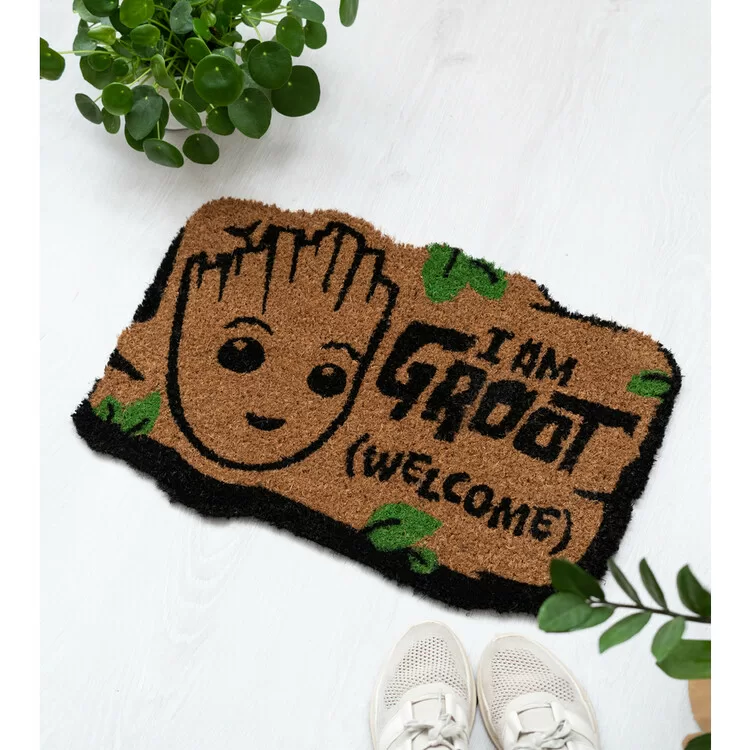 An apartment can't be without a kitchen and the kitchen can't be without dishes. Can you imagine how much a person's mood can change when they have a cup of coffee from a mug with their favourite show? (From personal experience, a lot) And how about packing their lunch in a box with a motif of a favourite movie? And in the evening, drinking a cold beverage from a glass with a motif of a favourite game? It's so easy to brighten up every part of an ordinary life.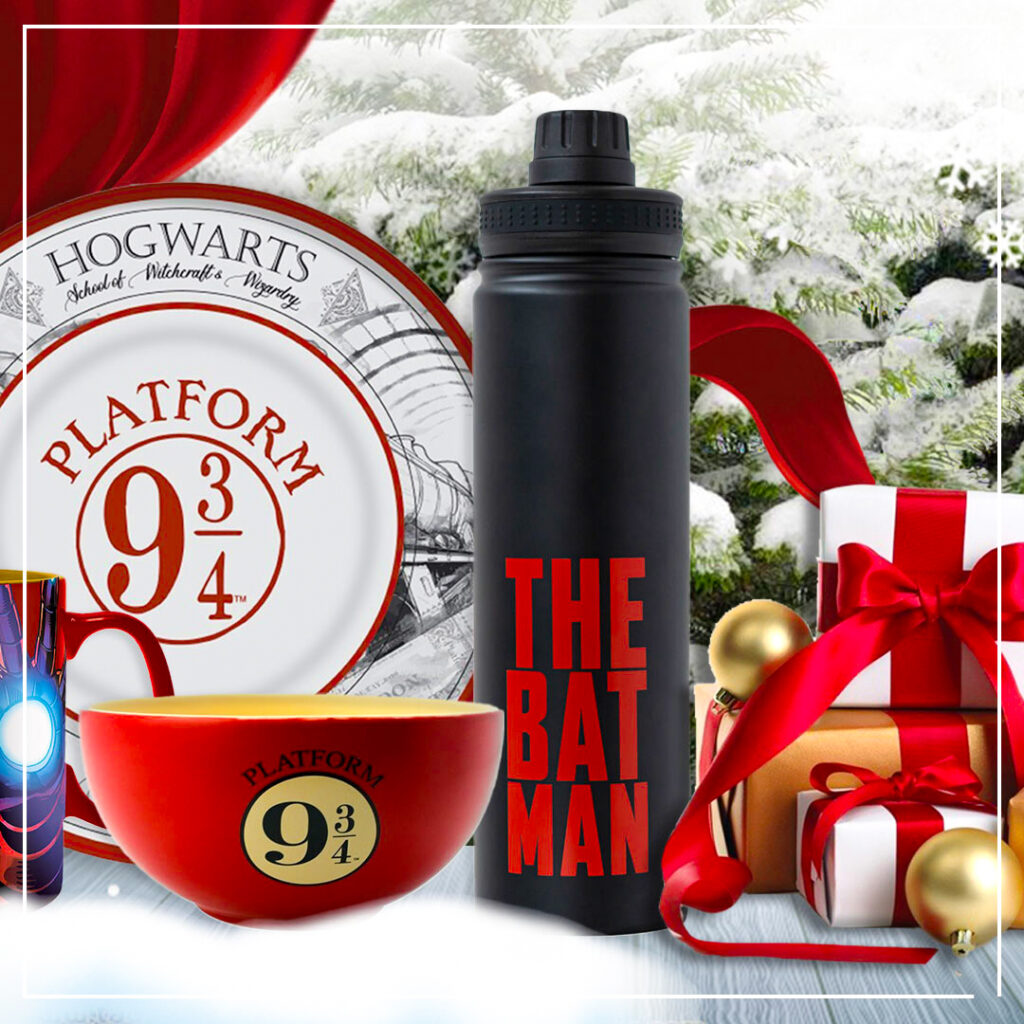 And if you haven't picked any of the gifts yet, how about giving all of them? Solve your problem with our gift sets. Then it's only up to you what combination you will choose, mugs, coasters, posters, notebooks or socks. We can't forget the huge advantage of gift sets, they are already gift wrapped so you just need to write the name and it can go under the Christmas tree.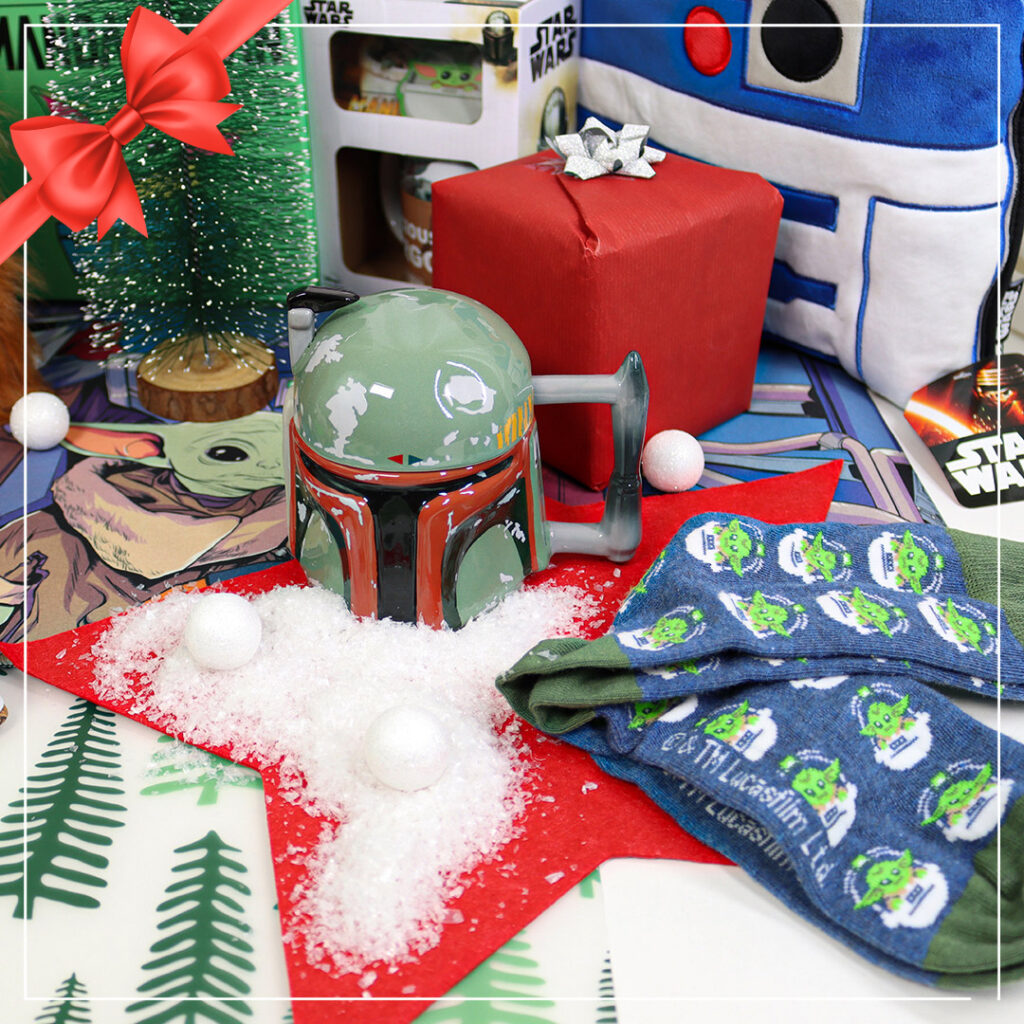 Amazing, now you are all set. Merry Christmas!
---
---